WordPress Offers !!
Would you like to grab these offers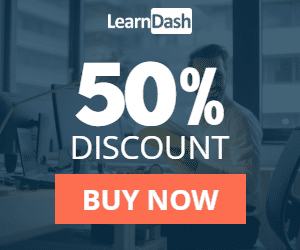 LearnDash – A Trusted WordPress LMS
Easily create & sell courses, deliver quizzes, award certificates, manage users, download reports, and so much more! By using LearnDash you have access to the latest e-learning industry trends for creating robust learning experiences.
WC Vendor MarketPlace
The best multi-vendor marketplace plugin for WordPress and WooCommerce.
Create your online marketplace today and join the fastest growing business segment.

DOWNLOAD NOW



Gravity Form
Gravity Forms is the Easiest, Most Trusted Tool to Create Advanced Forms for Your WordPress-Powered Website.

DOWNLOAD NOW


Sucuri Website Security
Get Protected, Keep your WordPress website healthy and protected from threats.